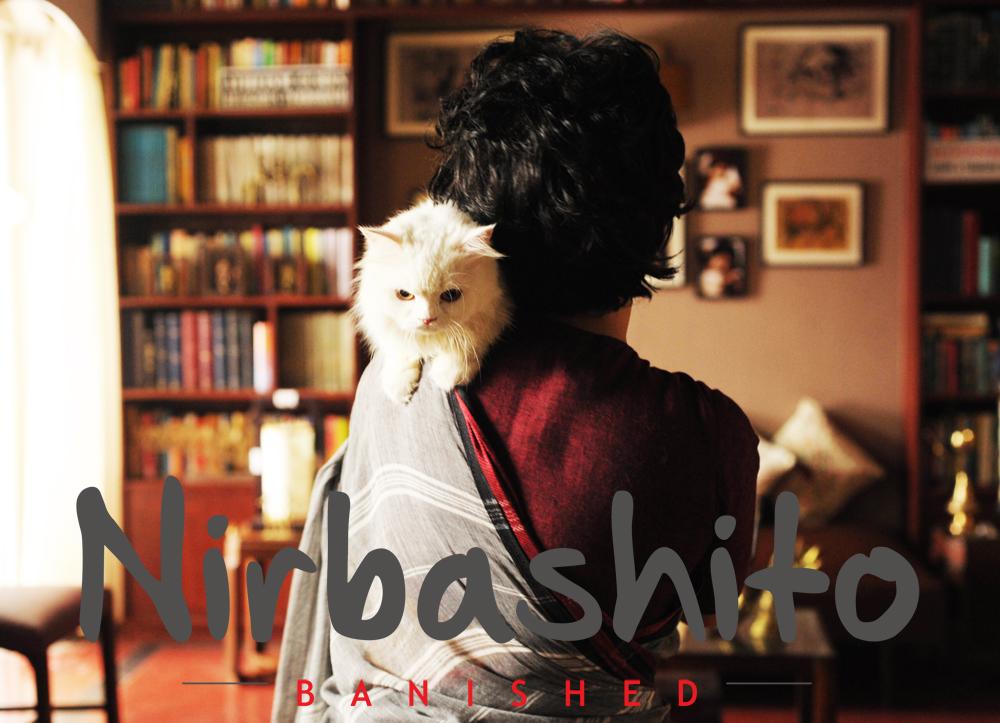 Every MAMI I diligently make it a point to watch all the Indian films being screened during the festival. Most of the good international films are available for download by the time MAMI is held (having travelled major international film festivals already) and it makes more sense to watch regional Indian films, mostly debuts of young hard working film makers, whose films, unfortunately, do not see the light of day due to the lack of distributors and financiers. So, yes, while people get into long queues to catch Boyhood, you will find my watching a Malayali film with just 5-6 people in the theatre for company.
Every year, one film shines the brightest for me. Last year, it was Devashish Makhija's Oonga, an absolutely delightful cinematic experience. Anyone who has known me for more than a day, will have heard me gushing about that film. Unfortunately, Oonga will never be released. These independent films do not find interest, money or publicity even if they have well-known indie actors in their cast. Oonga holds a special place in my heart and the film maker – an engaging and extremely talented storyteller – is a dear friend today.
This year, the standout film for me is Nirbashito (Banished) by Churni Ganguly. I sat for the film's premiere this evening, not expecting to be blown away two hours later. Sitting right next to film maker-artist mother-daughter duo, Lalita and Kalpana Lajmi and listening to them chatter about renowned film veterans, I watched a demure Churni Ganguly walk down the aisle and take a seat in the row right in front of me. I have watched all of Churni's performances as an actor – mostly in Kaushik Ganguly's films – and I must add that I am not a fan of hers. I have always felt that she lacks variety as an actor and often falls into the rut of set mannerisms. Therefore, while I did not know what to expect from her film, I was definitely curious to see what she had made.
Nirbashito tells the story of a poetess unceremoniously deported from her country for angering religious extremists with her writings. She pines for her country, friends and family in a far off land, living amongst people who speak an alien language and grapple to understand her angst. Most importantly, her only companion, a Persian cat, is all alone at home. The idiosyncrasies surrounding the cat and how everyone – from the Police Commissioner to the Embassies – try to pack the cat, aptly named Baaghini or Tigress, off to her owner forms the metaphor for a feisty woman's indomitable spirit in a society that finds it easier to cower than stand by its beliefs. The poetess's name is never mentioned in the film. The film is dedicated to MF Husain. Salman Rushdie's Midnight's Children is used in a shot to make a pivotal point. So, who is this poetess on whom the film is based? Her books have been banned, she has been abused and maligned for years, every time you utter her name, an uncomfortable silence descends…It has been 20 years since she was forced to leave her own country. Who is this poetess?
The film is based on true events from the lives of Taslima Nasreen and her cat, Minu.
The storyline is quite simple and Ganguly masterfully maneuvers the film away from the common pitfalls of drummed up sympathy and over-exaggerated melodrama. She does not force you to feel sorry for the poetess, but ensures that you are emotionally affected by the narrative. The hero of the film is the script – beautifully written, crisply edited, the dialogues are smart and steer clear of unnecessary sob fests, intelligent comic timing and witty repartee make the film's screenplay an absolute treat. Exquisitely shot, the cinematography drives home a sense of loss, helplessness and fatigue. The commotion of Calcutta contrasts the Spartan monochromatic settings of Stockholm. Well-tailored and snipped of unnecessary flab, a tip of my hat to the editing department too. The background score supports the visual narrative, being a balancing act and not an overbearing presence.
As a director, this is a fantastic debut by Ganguly. And like I most childishly demanded of her after the film, you want film makers like her to make films more often. She has an independent voice, a strong vision and a confident hold of her text. More importantly, she is fearless about what she has to say. Not many directors would be comfortable discussing women's orgasms on screen. Also, her innate humanity shines through in the film, making her the ideal film maker to deal with a subject like this. In a poignant scene, when her Swedish hosts try to gift a kitten to take her mind off her own pet, she beautifully explains every individual's – human and animal – birthright to a mother and a home and how no political or religious authority has the right to decide otherwise. Such sensitive artists and such sensitive messages are the need of the day in our country today.
Ganguly brings together a host of talented actors who play their parts well. While the Bengali cast led by Saswata Chatterjee is a wonderful bunch of dim-witted buffoons, the Swedish actors are stoic and controlled, as demanded of their roles. Unfortunately, Raima Sen is increasingly getting reduced to the classically good-looking posh Bengali housewife in every film. I wish she chose films that offered her some variety. The cat is a lead character and if she could understand I'd tell her that she is a gorgeously talented piece of feline. Like Ganguly mentioned, the cat 'acted' every shot in the film as no computer graphics was used.
And finally, Ganguly as the poetess was a revelation. For someone who never enjoyed her performances, I was wowed by her controlled angst and burning fury that glowed like embers in the wind, not rising into flames but not beaten out completely either. Strong, expressive and measured – this is Churni Ganguly's best performance till date. Not to mention her haunting voice reading Nasreen's poems…When she says, she will be back, you shudder a little, you notice you have goosebumps…As if from a far away land a hot blast of wind suddenly made a prophesy.
My best wishes to Nirbashito and its wonderful cast and crew. May the film travel around the globe and be applauded, lauded and appreciated.
Image courtesy: Google Images